When submitting a support request to Sonatype it is tremendously helpful if you supply us with diagnostic information from the affected product.  We ask that you supply the following information with your support ticket:
Diagnostic and log files from the affected server

B

uild logs or screenshots of the client side issue
Failure to supply the needed information often results in unnecessary delays in ticket resolution times.
Getting the us the information we need is easy, see below for instructions for Nexus Repository Manager and Nexus IQ Server.
Nexus Repository Manager 2.x:
Go to Administration/Support Tools/Support Zip" in the UI and create a support zip: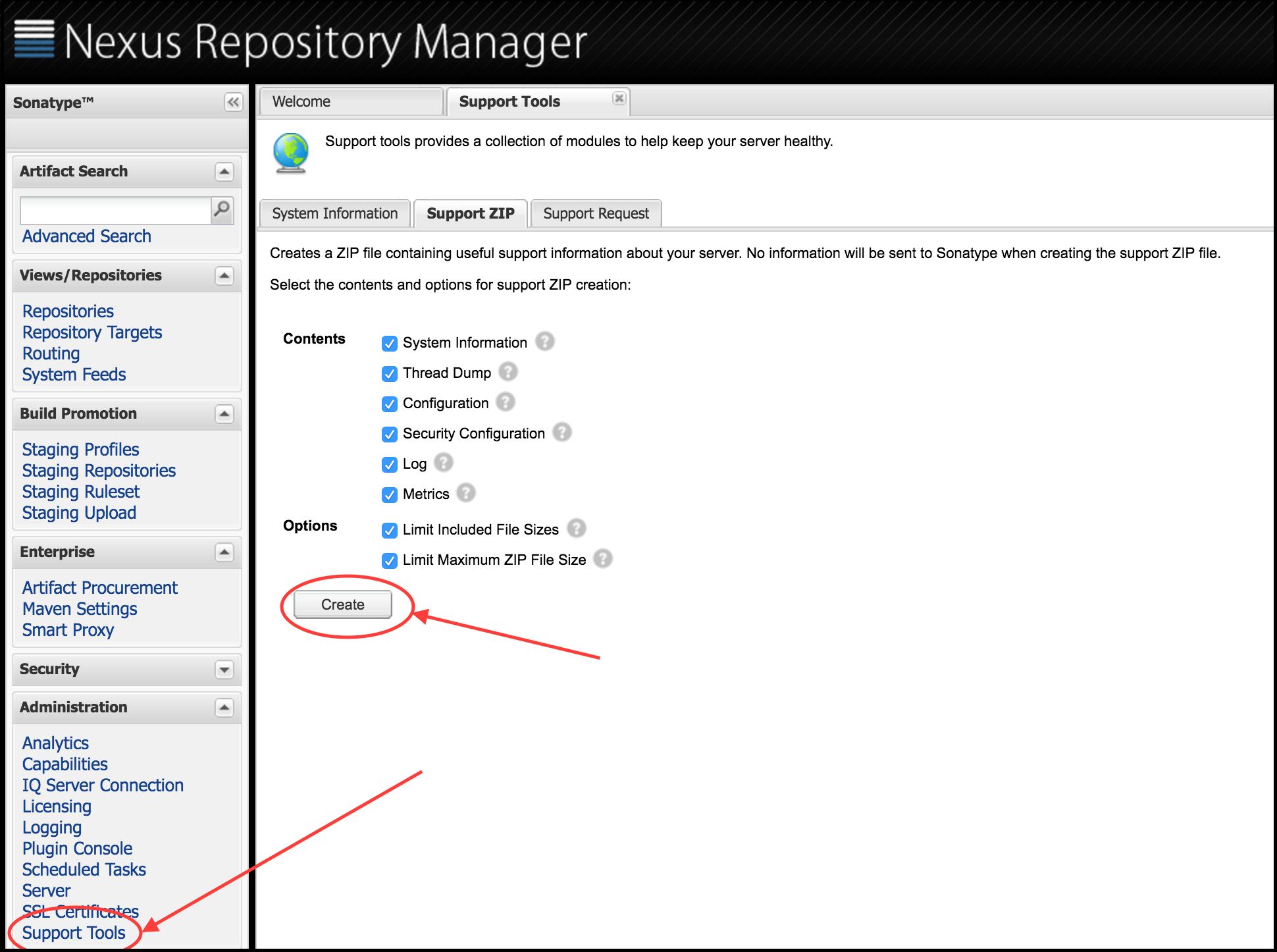 Nexus Repository Manager 3.x:
Go to the administration UI.  Then click on "Support ZIP", and "Create support ZIP":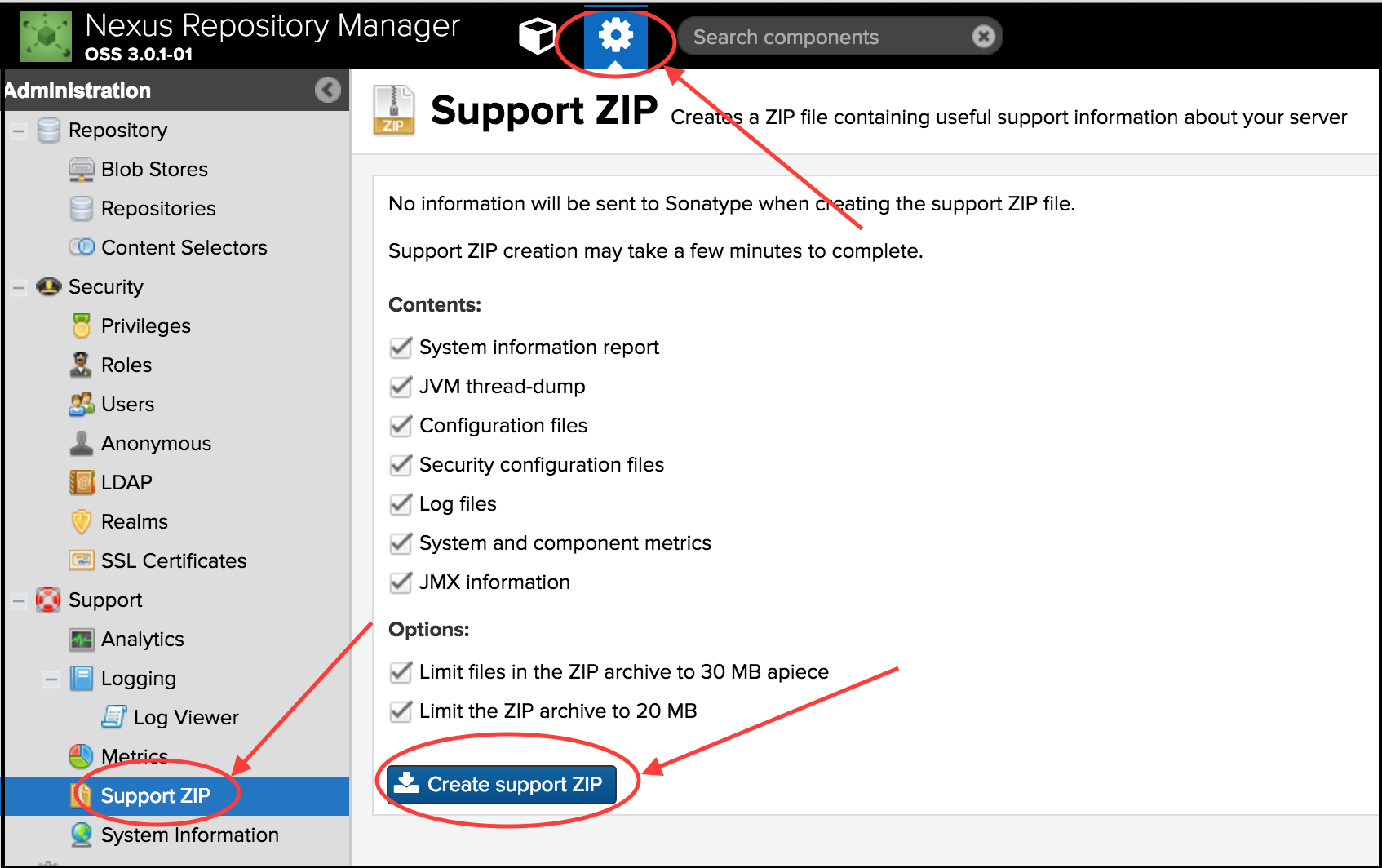 Nexus IQ Server
- Up to version 1.26:
Please compress(zip) the following files from the server installation and submit as a ticket attachment:
config.yml ( obfuscate any passwords contained in this file before submittal )

log/clm-server.log

log/request.log
- Version 1.27 and higher:
Create a support zip by logging into the IQ Server as an administrator. Then open a new tab in your browser and enter this URL (adjust 'localhost:8070' as needed): 
http://localhost:8070/rest/support
Or, you can download a support.zip for IQ Server using 'curl' via the command line:
curl -u admin:admin123 -O -J http://localhost:8070/rest/support
Attach the resulting support.zip file to your support ticket.